Yep, my 3d printer now has a filament force sensor. It works great and it looks awesome. I'm just at the end of a second full day of testing and the installation has not caused any print quality issues using the same g-code as before.
My 3d printer is tied up doing production runs so not yet had the opportunity to study cause and effect with different Skeinforge settings. Basically I've been studying live graphs from the production runs; checking for consistency between print jobs and during print runs. The graph below is a 100 second snapshot of a production run I was doing.
3D Printer Extruder Force Sensor Graph Sample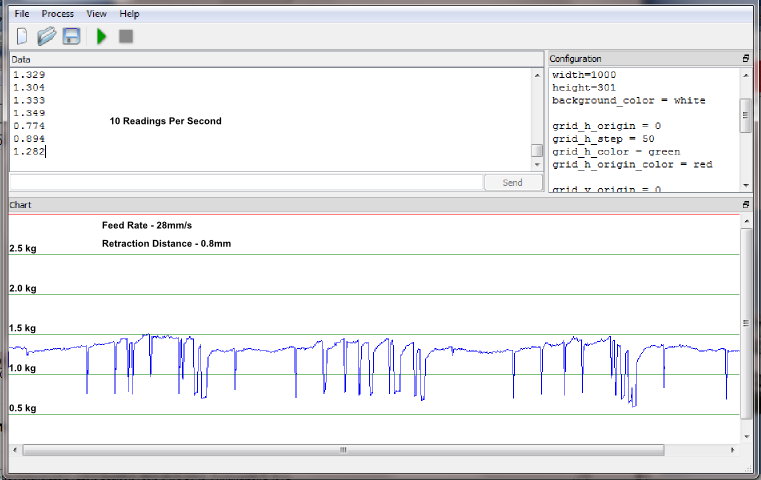 From the graph it is easy to tell when the printer is printing and when it is not. The drops are the retractions and you can see that the nozzle loses pressure after each retraction. The retractions also show a period of travel without printing, and the longer the travel – the more pressure is lost. Also, a bunch of retractions together shows a decline in nozzle pressure with each retraction.